Debbie's Dog Grooming
Dog Grooming and Pet Spa in Spokane Valley, Washington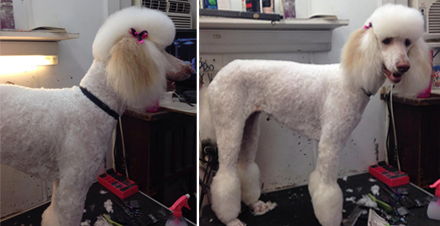 dog grooming
People may fall out with us and let us down – but all pet lovers can take comfort in the knowledge that a dog is a man's best friend. So why not pamper those faithful pooches? The pet services we offer include haircuts, nail clipping, gland expressions, deep shampoos, de-sheds, teeth brushing and ear cleaning.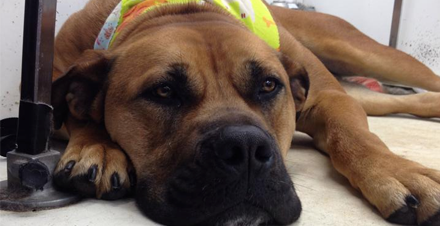 pet spa
Here at Debbie's Dog Grooming we adore your pets as much as you do. It gives us immense pleasure to spoil and indulge your favorite fidos and make them feel healthy and happy. A little TLC will make their lives that bit better and they will thank you in return. All breeds of dogs – no matter how large or vicious – are welcome at our premises. We promise to give them our utmost attention. Cats are also welcome for grooming.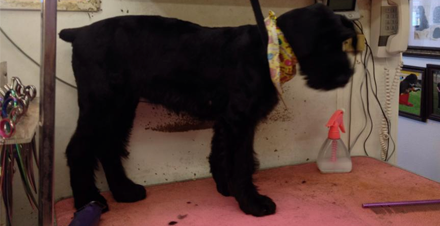 Hypoallergenic Shampoos
Oatmeal, hypoallergenic and flea shampoos are also services we provide. We use oatmeal shampoos because they can be very beneficial to dogs with skin irritations. Hypoallergenic shampoos are great for dogs - or their owners – who have allergies.
We will give your pet either an oatmeal, hypoallergenic or flea shampoo.

About Us Debbie's Dog Grooming
We have been providing a professional pet grooming service from our shop in Spokane Valley, Washington, since 1973. Our experience and the service we provide is unrivalled, we offer reasonable prices and cover a wide area including the city of Spokane and the communities of Green Bluff, Otis Orchards, Liberty Lake, and South Hill.

We pride ourselves on providing professional grooming at reasonable prices and the fact we are a family firm that has been in business for over 42 years gives us an edge over our competitors.

pet salon
As experts in the dog grooming business, we are always delighted to spoil your pet. Our staff are on hand ready to provide all sorts of services, from coat conditioning, pet spa and salon, dog washing and bathing, and specialist haircutting services. Our business is family-owned and the length of time we have been in operation separates us from our competitors. We are licensed, bonded and insured, offer professional grooming at reasonable prices, and guarantee our work 100%.